1st March 2018
Press Release – Mid Valley Shopping Centre
Mid Valley Shopping Centre today announced that after 35 years of trading, Target will be leaving the centre in June. The decision to close the store at the Morwell centre forms part of the retailer's portfolio strategy to close some of its stores where it has excess coverage across a region, in this case the La Trobe Valley.
Sjaala Harbridge, Centre Manager stated," We have a long history with Target, having managed to accommodate their changing space needs over many years. While disappointing to see a retailer leave, overall Centre sales have remained steady, with annual sales of over $139million, increasing by 2%, last month and year on year growth of 1%."
Target vacating its tenancy provides an exciting opportunity to redevelop the over 7,000 square metre tenancy and introduce new retail and service offers to the Centre which also houses national majors Big W, Bunnings, Village cinemas and a recently refurbished Woolworths on long term leases.
Ms Harbridge said," Our Centre continues to attract quality retailers and we're seeing their sales increase which reinforces the place of Mid Valley as the pre-eminent shopping centre within the La Trobe Valley. We are excited to have appointed Retpro as leasing and development management consultants to assist us with the next phase of growth and renewal at the Centre."
Contact:
Sjaala Harbridge
Centre Manager
Phone: 03 5133 7022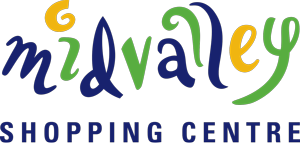 8th March 2018
Press Release – Mid Valley Shopping Centre
Mid Valley Shopping Centre confirmed Coles supermarket will be closing in June this year.
Sjaala Harbridge, Shopping Centre Manager, said, "The forthcoming changes with Coles and Target were anticipated and are in line with the restructure of retail offerings in shopping centres across Australia.
Growth has been hampered at the Centre since Coles took over the former Bi-Lo store, with insufficient space and stock to run a full line grocery store. Our future development gives us the ability to attract new quality retailers and broaden the retail mix available, without the constraints that were previously part of the Coles lease."
"Target and Coles vacating provides an exciting opportunity to redevelop over 9,000 square metres and introduce new retail and service offers to the Centre which also houses national majors Big W, Bunnings, Village cinemas and a recently refurbished Woolworths on long term leases."
Ms Harbridge said, "Our Centre continues to attract quality retailers and we're seeing their sales increase which reinforces the place of MidValley as the largest and pre-eminent shopping centre within the La Trobe Valley. We have introduced a number of new national retailers to the Centre over the past two years and these stores are trading profitably."
"We thank all our patrons and customers for shopping with us. We will reciprocate and support the local community by continuing to add retail offerings that increase the depth and breadth of shopping choices."
"We are excited to have appointed Retpro as leasing and development management advisers to assist us with the next phase of growth and renewal at the Centre. Retpro has a proven track record in revitalising shopping centres, including the recently redeveloped and repositioned Spencer Outlet Centre and redevelopment of Werribee Shopping Centre."
"We ask that our customers buy local and support the retailers that are continuing to service the community."
Communications and news updates are available on the Centre website midvalleyshoppingcentre.com.au
Contact:
Sjaala Harbridge
Centre Manager
Phone: 03 5133 7022